NASC Softball 2020 Registration
---
---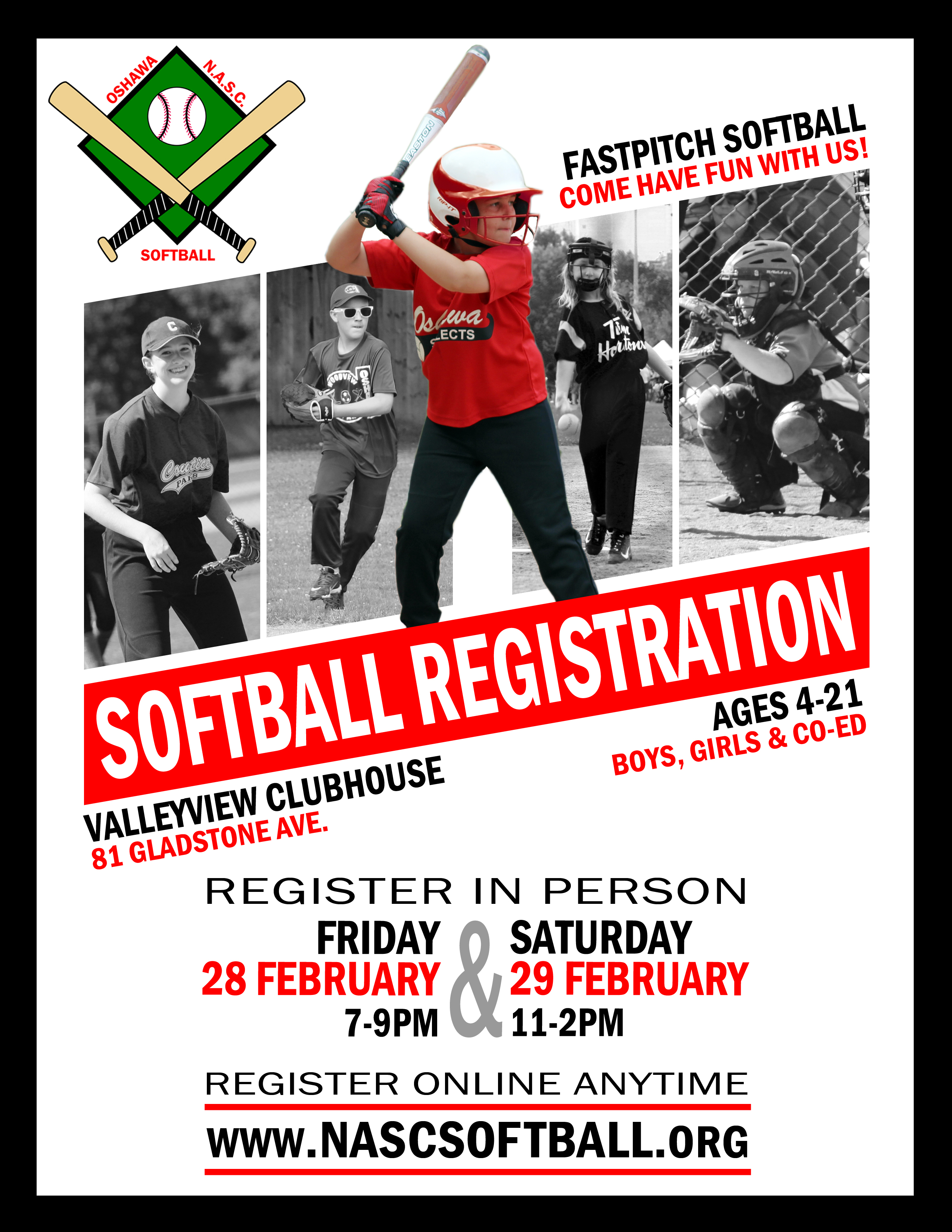 ---
ONLINE REGISTRATION is now open.
Register at http://
oshawanascsoftball.rampregistrations.com/
Please remember you will have to create a NEW account.
We are again offering a discount for registering early.
Register before February 29 and you will receive a $10 discount per child.
Discount will be applied when you register.
Bring a new Friend into our NASC Softball system
(has to be a new player never before played for NASC Softball)
Get a $20 discount for every friend you bring to a maximum of $40..
(bring 1 friend $20 rebate, 2 friends $40 rebate; a 3rd or 4th still a $40 rebate.)
You will need to email NASC Softball with the name of the friend. Once they sign up a cheque will be mailed out to you.
Let's Play Ball!!!!!